Game Review: Valiant Hearts: The Great War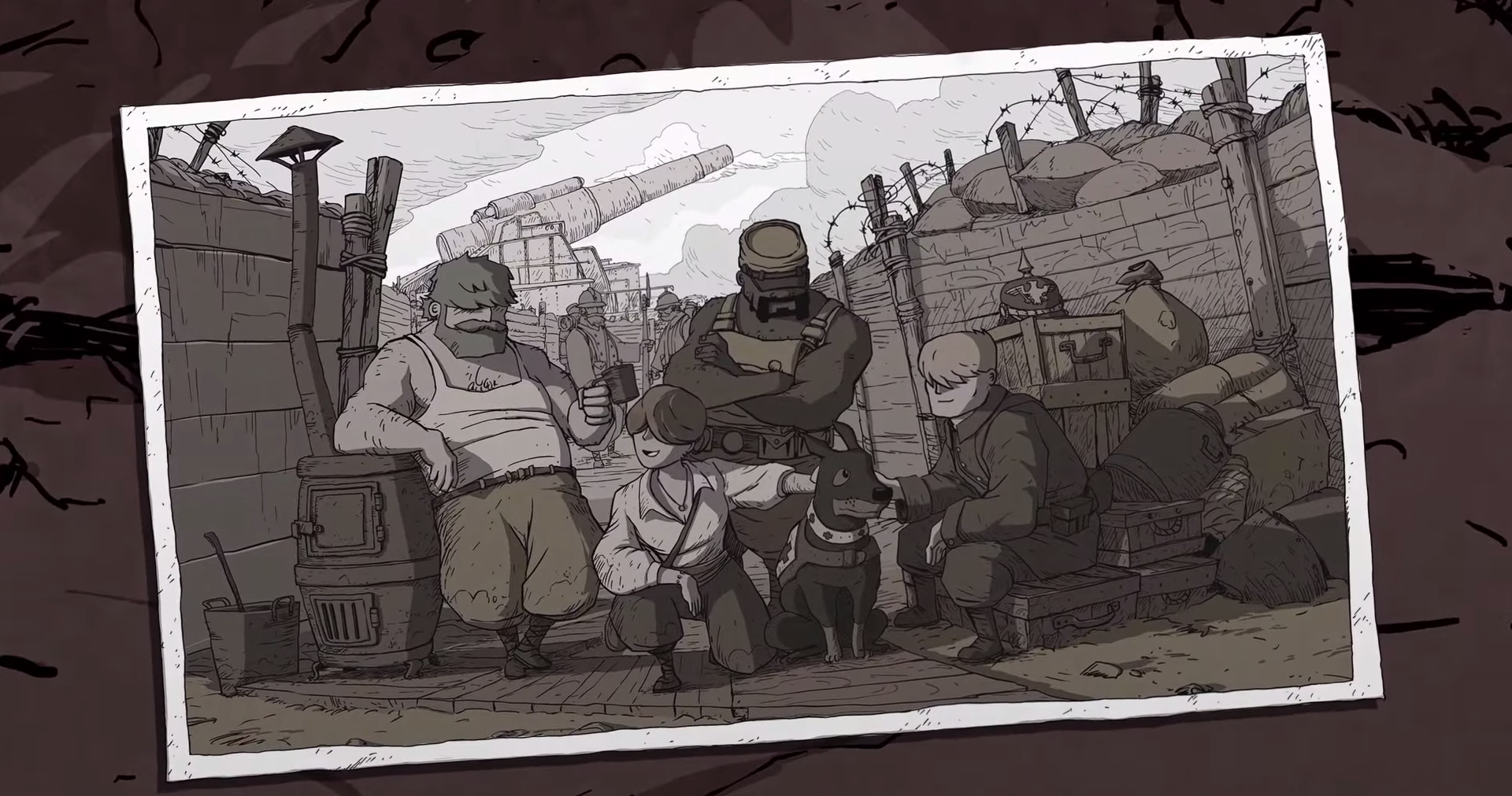 One of this month's Games for Gold on XBox Live is Valiant Hearts: The Great War. I downloaded it last night and started playing. The game takes you through the lives of four characters during World War I. It is a combination of puzzles and action sequences. The graphics are much like an animated movie would be. It's an amazing game.
As soon as I started playing this game, I was hooked. We had to leave for a meeting after I had been playing for about an hour. During the meeting, all I could think about was getting home to continue playing. When I got home, I played through all of Chapter 1 and into Chapter 2.
The puzzles are fun and the action sequences are just hard enough to be fun without being discouraging. What I liked most about the action sequences is that when you messed up, it didn't always start you over from the beginning of the sequence. It progressed far enough so that you could get progressively better at the new parts and skip the parts you had already mastered. A lot of the game is a side scrolling platformer. The boss fights are a lot of fun.
While you are playing the game, it reveals historical facts about the war that are very interesting to read if you aren't educated on the history of the war (or want a refresher). There are also diary entries throughout the game that give some character development to the characters that you are playing and the ones they love.
I've learned quite a bit about the war from this game and it's interesting to read about the trenches and tunnels. You get to explore the tunnels as part of the gameplay.
At some point early in the game, you meet a medic dog. He stays with you through the adventures and becomes a vital part of your puzzle solving team. You can command him to fetch, dig, and distract the enemy. Since he's a dog, the enemy doesn't recognize him as being on your side (he started out in the service of the Germans), so you can send him into enemy territory to get things for you.
I would highly recommend this game to anyone that enjoys casual puzzle games.